SICATECH X1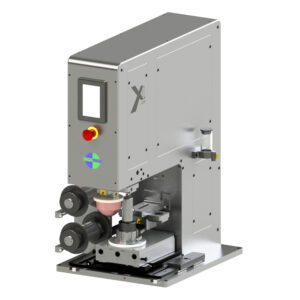 Standard pad printing machine platform
– Flexible configuration
– Easy and intuitive operation
– High precision
The Sicatech X1 pad printing machine is based on a platform, which can be customized to do a wide range of printing jobs. In the X-control™ system you can fully program individual print cycles and save it in a recipe for repeating productions.
The success of the pad printing process comes from a balance between printing machine, cliché, silicone pad and ink. With the X1 you have full control of all parameters enabling a high-quality end result.
The machine can be equipped with various cleaning pad assemblies, cliché holders and ink cups (size and number).
X1-170 – cliché holder max 170×250 mm.
X1-440 – cliché holder max 440×250 mm.
X1-620 – cliché holder max 620×250 mm.
Features:
– Pneumatic operation
– Control system PLC Siemens S7
– Viscomix™ automatic ink viscosity system
– Automatic pad cleaning
– Various automation equipment is available